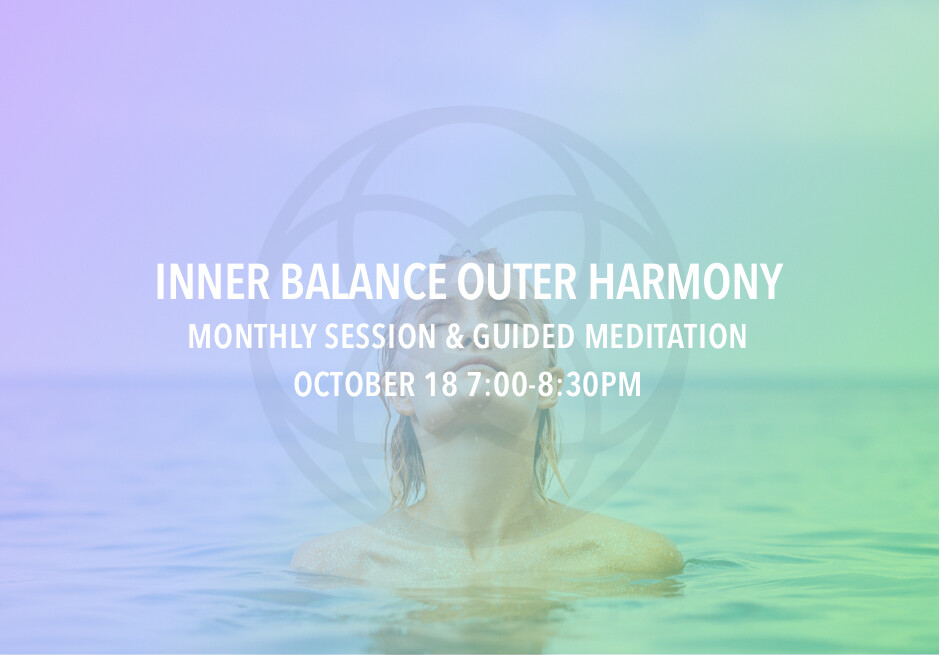 Inner Balance Outer Harmony Monthly Session
SKU 00016
Product Details
Inner Balance Outer Harmony
Friday, October 18
7-8:30pm
Southlake
Take a time-in and reconnect with your inner balance to create more harmony in your outer world. This month's live session and guided meditation is all about creating balance in your body, mind and spirit.
We've all experienced being thrown out of balance by the rigors of life and the chaos, stress and anxiety we feel because of it. To stay ahead of the curve our inner balance needs to be cultivated and expanded.
When we are balanced energetically, emotionally and physically we can flow with life harmoniously. This month we will spend time refilling our energy and bringing our heart and mind into coherence to create an inner balance reset.
What is created in our inner world is reflected in our outer world. Inner balance brings outer harmony. This is one not to miss. Join us!
This event will take place under the stars, weather permitting. Dress comfortably.
Save this product for later