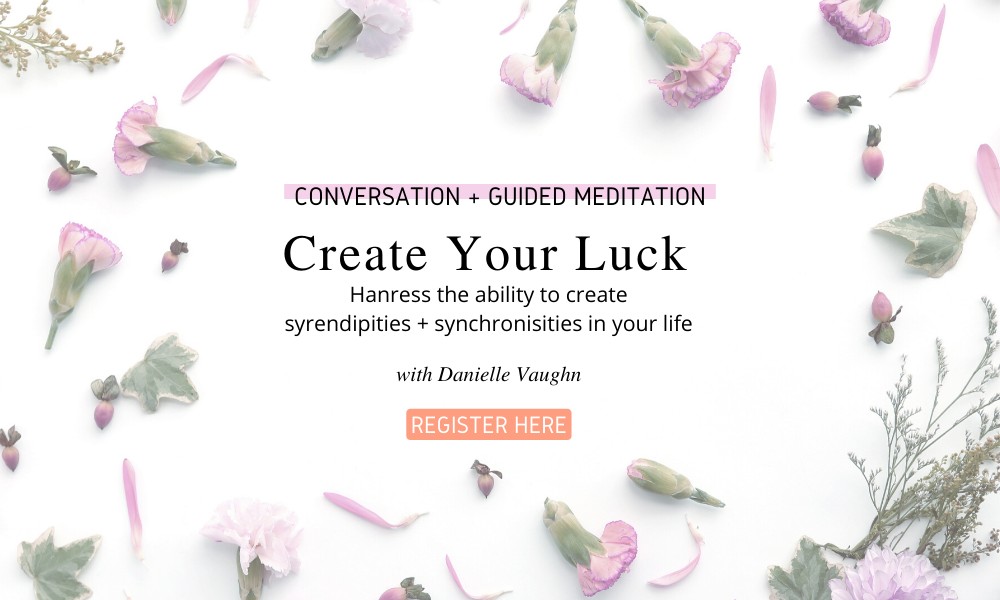 Create Your Luck
SKU 00023
Product Details
Luck isn't happenstance. So what does it take to live a charmed life?
In this month's session we will look at the recipe for serendipity and what blocks may be keeping you from plucking the 4-leaf clovers in your life.
Each month Danielle leads the group in a conversation meant to inspire and awaken the exceptional brilliance that rests in each of us.
March is all about choosing your luck. Align with the power you have to create a life you love.
Following the conversation Danielle will lead the group in a guided meditation.
March 22
4:00 - 5:30pm
Southlake
$25

Save this product for later