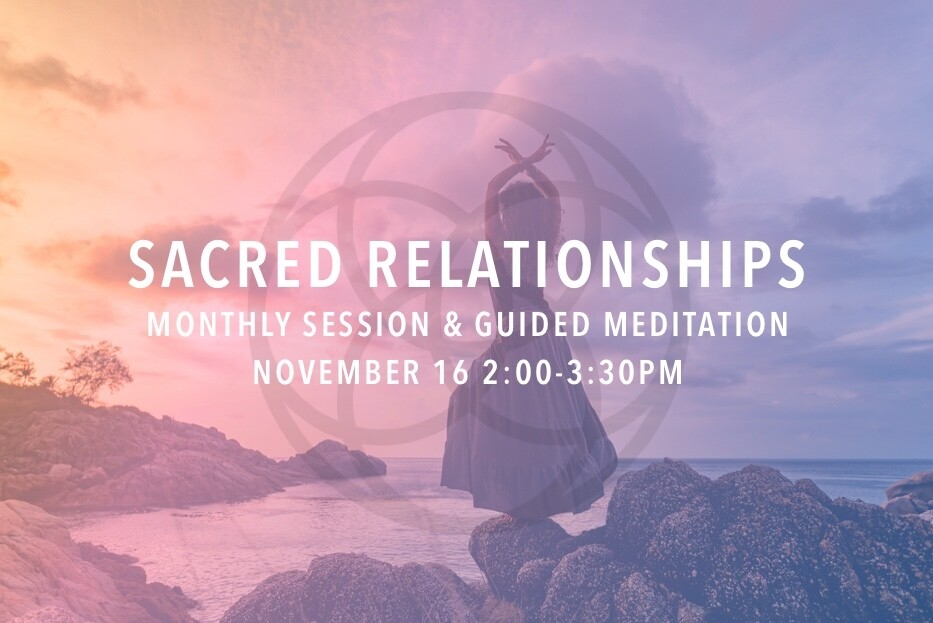 Sacred Relationships Monthly Group Session & Guided Meditation
SKU 00017
Product Details
Sacred Relationships
Saturday, November 16
2:00-3:30pm
Relationships are our biggest teachers. How do you know when you are in a sacred relationship that is ready to end, transform or begin?
November's session we will connect with the aspects of sacred relationships. Including the sacred relationships that are in your life and the most sacred relationship you have - the one with yourself.
The guided mediation will include cutting toxic chords you may be holding onto with others.
Sacred relationships deliver the deepest wisdom. Discover what wisdom is waiting to be explored and received by you, what is ready to be released and how you can best honor your soul.
Save this product for later